The Tea Parties have gotten a lot of people's shorts in a knot. Check out this video:


And this response to it:
Just another day in the slow hari kari of our media elites.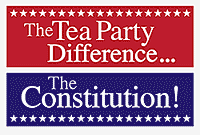 Click on the above image and learn how to spread it around.
Note: the above videos are a fine addition to Eric's post
So little time! So many dots to connect! And so much blood on my hands...
at
Classical Values
. You should go and read the whole thing.
Cross Posted at
Classical Values